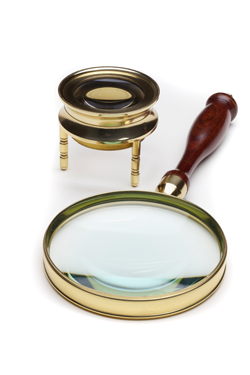 Looking for an appraisal of a single item? Try our Ask a Worthologist service!

WorthPoint Professional Services (WPS) provides extensive valuation and disposition counseling for large and often diverse collections of art, antiques and or collectibles. These types of collections fall into two broad categories. The first can be described as Fine Collections that may be held by:
Trusts
Institutions
Museums
The second group can be termed as Assets owned by individuals, businesses, or public entities that face one or more of the following situations:
Bankruptcy
Insurance coverage – risk management assessment
Damage due fire or natural disasters; insurance claim submission and adjudication
Asset disposal/downsizing
Onsite appraisals
Property appraisals for estate management purposes
Brokering
Litigation (divorce, civil action, etc.)
In cases involving litigation, WorthPoint can provide expert testimony and work product that is tailored for evidence presentation.
Why use WPS versus an appraiser service or other provider? Consider the following:
Depth and breadth of experience

Over 40 subject matter experts – Worthologists – worldwide
Ability to accommodate any locale and type of collection
Capable of providing expert testimony/evidence for legal purposes
Engagements include estates for well known, high net worth individuals

Rapid response and completion times: successfully completed projects as large as 5,000 items with value exceeding $8M in less than 30 days
Industry leading tools

110M items in value guide known as Worthopedia, with realized prices from leading auction houses, marketplaces and eBay
Global data across all categories of art, antiques and collectibles
Reference repository – Marks & Library – with over 40,000 Marks and Hallmarks across all principle categories plus a complete library of reference books
WPS works like most consulting engagements and is contracted either based on hourly fees plus expenses or by the project. These engagements may be contracted directly with collection owners but may also be provided on behalf of or in cooperation with:
Claims management firms
Insurance carriers
Law firms
Estate managers/trustees
To inquire as to how WPS can solve your property valuation needs, simply fill out the information in the form below and we will be in touch. We look forward to working with you.
---
---