Good News for Dealers—Finally

by Harry Rinker (04/04/09).
Editor's Note: Expert Harry Rinker doesn't enjoy delivering doom and gloom to antiques and collectibles business owners. So he's happy to report some positive signs—and offer ways to make the most of them.
I cannot stop checking the Dow Jones Industrial Average. It is making me crazy. Each morning, I make a resolution to stop. My promise is broken the minute AOL boots up. Like many Americans, I am obsessed with the value of the DJIA. How low will it go? Will the DIJA take another roller-coaster ride today?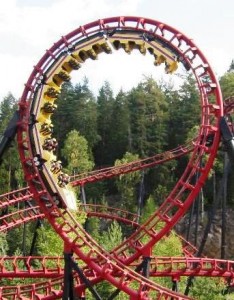 I hate roller coasters. I rode several wooden examples decades ago. I was scared. I will never set foot on one of the modern metal monsters. Yet I continue to subject my body to the same physical and emotional stresses by constantly checking the DIJA. The irony is that I do not have a personal stock portfolio.
I watch the DIJA hoping to find a steady, linear upward rise in the number. I am tired of reading that our economy continues to worsen. Are times really as bad as the media indicates? Why cannot the media report that 91.5 percent of Americans are employed as opposed to 8.5 percent are unemployed?
Americans have stopped living above their means and are now saving 5 percent of their income. A cable-television economic pundit said this was a bad thing. What is wrong with having money to spend?
I like to write good-news columns. You like to read them. My "harsh reality columns" do not bring me pleasure. Fortunately, there is good news on the horizon.
(If you'd like to learn more about an item pictured in this story, click on the image.)
Christie's auction of the Yves Saint Laurent estate produced good-news prices, but only if you are incredibly rich and can afford $41.1 million for a Henri Matisse painting. The good news about which I like to write is from the trenches, the true battleground where the survival of the antiques and collectibles trade is being fought.
The good news I sought arrived in an e-mail from Debbie and Randy Coe, a husband-and-wife team and two of the most astute dealers I know. Their comments are worth sharing.
Randy and Debbie set up at several shows this spring. "The shows have all been the same attendance or some increase. They [the customers] are tired of the bad news on TV and in the paper. This is their chance to get out and do something fun, visit with people they know and find something special for themselves without spending a lot."
Conversations with several show dealers confirm that gates are steady, the anticipated attendance drop for the spring shows did not occur. Some shows were smaller, but dealers who remain did better—less competition.
————————————————————————————————————————————————————————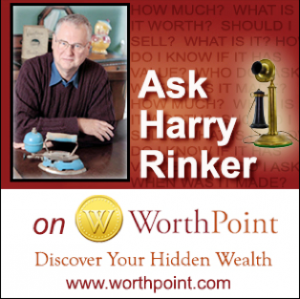 Click here to listen to Harry discuss downsizing and how to part with the antiques and collectibles you love.
————————————————————————————————————————————————————————
Credit the show promoters for continuing to spend advertising dollars to attract customers. Rather than cutting back, some promoters are spending more. Promoters also are targeting their advertising dollars. As the number or frequency of antiques-and-collectibles trade papers decreases, promoters are placing more emphasis on local media, an expensive but more effective buy.
The burden to build attendance also falls upon the shoulders of the dealers. Dealers need to distribute show promotion cards to their customers either by mail or e-mail. E-mail communication is the cost-effective way of the future.
Do not overlook the Coes' comment that shopping needs to be fun. Many dealers are recognizing the need to return to a one-on-one, very personal sales approach. This was the heart and soul of the trade in the mid-20th century but became lost as the century ended. Fun is measured in many ways—friendliness, bargains, ease of shopping, etc.
The Coes work hard to supply their customers with what they want. It is a simple concept but one which is far from universally accepted in the antiques and collectibles trade. Too often sellers want to dictate to customers what they should buy.
"Our sales increased overall from 20 to 30 percent from last year," the Coes wrote. "We think this can be attributed to two things mainly. We shaved prices and continue to offer a variety of items that would appeal to lots of newer collectors. Sales of Corning continue to grow with each show. . . . Everyone is becoming aware of preserving and reusing."
Last fall, I was convinced prices had leveled off in response to eBay and other Internet activity. A large majority of dealers— more than 75 percent—had lowered prices to stimulate sales. When I visited the Little Antique Mall in Lincoln City, Ore., in mid-February 2009, I was thrilled to see sticker prices that accurately reflected an object's secondary-market value. Unfortunately, the current economic crisis has shattered this price stability line. The secondary-market value for objects in the low, middle and lower levels of the high-end of the market is down by one-quarter to one-third. I do not foresee prices falling further. In the good-news department, I expect objects to recapture this loss quickly once the economy begins its recovery.
Debbie and Randy confirm that more and more customers are buying antiques and collectibles to reuse. Antiques and collectibles are cheaper than new, a point that needs to be made to consumers over and over again. "Buy it to use, not to collect" is a viable sales promotion.
Nostalgia continues to play a major role in what people buy. The same factors causing individuals to buy older Corning pieces are similar to those that attracted collectors to Depression glass 40 years ago. Unfortunately, nothing lasts forever. Demand changes with time. The Coes demonstrate that dealers who change with the times succeed.
Finally, Debbie and Randy wrote, "They [the customers] bring a certain amount of cash to spend, and then they are done."
Discretionary income is limited, but individuals will spend it PROVIDED THE PRICE IS RIGHT. This is the time of volume sales and not one or two high-ticket items. Think retail prices of $18 to $40 with some objects valued at $8 to $12 for those with limited funds.
In good times, we tend to lose sight of the value and importance of our local customers. Local is good. Rather than wait for them to come to you, reach out to them. Dealers can only do this if they know their customers and their wants.
Debbie and Randy are seasoned dealers who share bad as well as good news. While I would classify their e-mail as guardedly optimistic, it is an indication that the trade might just be turning a critical corner.
Everyone in the antiques and collectibles trade has to do his or her part to keep the momentum moving forward. What are you planning to do?
I would very much like to know what positive signs of recovery you might have encountered. E-mail your observations to me at harrylrinker@aol.com.
P.S. The Dow Jones Industrial Average closed above 8,000 on Friday, April 3. What will the media do to undermine this good news? Stay tuned.
——————————————————————————————————————————————————————
Rinker Enterprises and Harry L. Rinker are on the Internet. Check out his Web site.
You can listen and participate in "WHATCHA GOT?," Harry's antiques-and-collectibles radio call-in show on Sunday mornings between 8 a.m. and 10 a.m. Eastern Time. If you cannot find it on a station in your area, WHATCHA GOT?" streams live and is archived on the Internet.
"SELL, KEEP OR TOSS? HOW TO DOWNSIZE A HOME, SETTLE AN ESTATE, AND APPRAISE PERSONAL PROPERTY" (House of Collectibles, an imprint of the Random House Information Group), Harry's latest book, is available at your favorite bookstore and via Harry's Web site.
Harry L. Rinker welcomes questions from readers about collectibles, those mass-produced items from the 20th century. Selected letters will be answered on this site. Harry cannot provide personal answers. Photos and other material submitted cannot be returned. Send your questions to: Rinker on Collectibles, 5093 Vera Cruz Road, Emmaus, PA 18049. You also can e-mail your questions to harrylrinker@aol.com. Only e-mails containing a full name and mailing address will be considered. Please indicate that these are questions for WorthPoint.
WorthPoint—Discover Your Hidden Wealth
Don't miss Harry's sage advice about how to deal with the emotions of parting with cherished antiques and collectibles in this exclusive WorthPoint podcast.