Small Online Businesses Needing Working Capital Look to Kabbage

by Special to WorthPoint (10/24/12).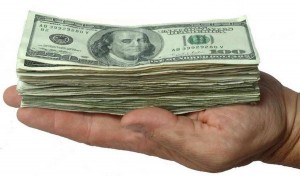 Chris Byrne always had a love for music. In 2009, he turned that love for music into a business, selling vintage guitars and other musical equipment on eBay. And business was good.
But when the credit crisis hit and his bank significantly lowered his line of business credit, Byrne ran into a common predicament among online merchants: banks did not understand his business model. His online business, The Gear Geeks, was doing well, but without access to cash he couldn't purchase the inventory he needed to really take his business to the next level.
Then, in the fall of 2010, Byrne saw an Internet ad for working capital from a company called Kabbage. He figured, at this point, he had nothing to lose. So, he clicked on the ad, set up an account, and gave Kabbage access to his eBay sales history, business Facebook account credentials and other information. Less than 10 minutes after seeing the ad, he had $5,000 in his PayPal account, ready to go for his inventory purchases.
Two years later, he has used and paid back more than $200,000 in advances, having more than doubled his monthly sales volume and expanding his inventory so much that he recently purchased warehouse space. Now Byrne is even ready to hire a few employees.
"Before I was buying one instrument at a time," says Byrne, who typically takes an advance of $7,000 to $15,000 and repays Kabbage within a month. "Now I can liquidate entire studios. This is the kind of financing that would be perfect for the small eBay seller, folks running an antiques or collectibles store or anyone, really, who buys and resells for profit."
Someone like Sue Roberts, who started selling on eBay in 2011 after she lost her part-time job and needed the income. Her online store, Maine Street Boutique, sells an array of products ranging from household products to children's toys and is bringing in more money now than her previous job.
Roberts first heard about Kabbage on an online forum. She needed to buy inventory, so she figured she would give it a try. Before using Kabbage, she still considered herself to be in the growing phase of her business. After the first month of using Kabbage, she had made a profit of more than the amount of her advance. The second month, she tripled that profit.
"Kabbage has allowed my businesses to grow at a much faster pace than it would have been able to without it," Roberts said. "Kabbage is easy to use, easy to get an advance, easy to pay back and they have a great customer service team!"
Kabbage provides working capital to small businesses that need funds to buy inventory, supplies, or even to hire more staff. Small businesses who sell on eBay, Amazon, Yahoo, Shopify or Etsy, can sign up with Kabbage in as little as seven minutes and have cash deposited into their PayPal account in seconds.
For more information about Kabbage, visit the Kabbage website.
———————————
WorthPoint—Discover Your Hidden Wealth