Antiques Auction Forum Podcast: Wendy Harvey on Collectible Ceramic Tiles

by Martin Willis (11/28/12).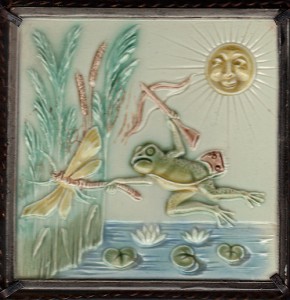 In this week's installment of the Antiques Auction Forum podcast, Martin Willis—along with co-host Rebekah Kaufman—speaks with collectible tile expert Wendy Harvey about all aspects of tiles, what makes them collectible and more. To learn more about collectible ceramic tiles, visit Wendy's website Antique Articles.
Listen here:
Audio clip: Adobe Flash Player (version 9 or above) is required to play this audio clip. Download the latest version here. You also need to have JavaScript enabled in your browser.
Martin Willis is Worthologist, auctioneer and director of decorative arts for James D. Julia Auctioneers for the Boston region. You can hear his podcasts at the at Antique and Auction Forum, featuring interviews with key players in the antiques and collectibles trade.
———————————
WorthPoint—Discover Your Hidden Wealth