Early Original Political Cartoon Art Collectible and Underpriced

by Anne Gilbert (04/18/12).
Imagine being able to own an original piece of art documenting an important moment in time of American political history for only a few hundred dollars or even less! I'm referring to the original pen and ink editorial cartoons that were printed in newspapers during the 19th and early 20th centuries. For the most part, they continue to be ignored by collectors, possibly because they don't think many exist. They couldn't be more wrong.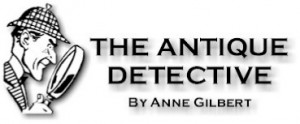 The variety of subjects covered range from insulting drawings of political candidates, such as depicting Abraham Lincoln as an ape, to a suffragette cartoon of a woman dressed in man's clothing. With the exception of a few, the artists' names are mostly forgotten.
Have you ever heared of Frederick Opper? He is considered the first great American-born cartoonist who satirized President William McKinley in the New York Evening Journal. Before that, Opper (1857-1937) did humorous cartoons for Puck Magazine. Yet, even today, many of his original cartoons can sell, unrecognized, for $800 or less. How about Thomas Nast? His political cartoons elected presidents and supported important causes such as the end of slavery. Nast (1840-1902) is one of America's most famous early cartoonists. Yet several years ago, when one of his important cartoons came to auction at Illustration House Gallery in New York, it sold for less than a thousand dollars.
Cartoonist Frank Nankivell, who satirized presidents, such as Theodore Roosevelt, and purchased the famous Puck magazine, when founder Joseph Keppler died, is unknown to the general public, but archived in major museums. The only place Nankivell's (1869-1959) work gets respect is when it comes up for auction.
Most of the time, what has been collected and saved in scrapbooks and museums is the printed version of the cartoon in a newspaper or magazine. The original art, however, came in many sizes and often in color. It was then reproduced, reduced to newspaper or magazine page size and printed in black and white.
Benjamin Franklin is credited with drawing the first American political cartoon, in 1751, printed in his Pennsylvania Gazette newspaper. It featured a snake cut into eight pieces representing the eight British Colonies and their lack of unity. It was captioned "join or die."
In this developing collectors' market there are no set prices currently, except for a few of the best-known early cartoonists.
When you consider that comic strips and comic books—other categories of cartoon art form—are considered collectible art and often commands thousands of dollars, you may wonder at the seeming lack of interest and low prices paid for political and satirical cartoon art. However, the same could be said for collector interest in original illustration art.
In the early 1970s, there were few private collectors of original illustrations, whether they were done in oils, watercolors or other media. Today, prices can go into the millions of dollars for original examples of Norman Rockwell, as well as pinup artists such as Gil Elvgren.
Until the last three decades, cartoonists were willing to give away their original art. Many examples, like illustrations, were simply trashed.
Before they became renowned as painters and book artists, many began their careers doing cartoons. Charles Dana Gibson, famed for creating the "Gibson Girl," did satirical pen-and-ink cartoons in the 1880s. They are underpriced these days at auction, fetching around $600. Dr. Seuss (Theodor Seuss Geisel, 1904-1991) drew more than 200 editorial and political cartoons during the Second World War before creating "The Cat In The Hat" and other children's books.
Collections Can Begin Accidentally
I literally stepped into my collection. In the 1970s, while browsing in an Evanston, Ill., antique shop, I almost stepped on a drawing lying half way under a counter. Picking it up, I saw the signature "McCutcheon" at the bottom of an eight panel cartoon spoofing early autos. I was familiar with the John T. McCutcheon cartoon "Injin Summer" that ran every fall in the Chicago Tribune, but had never seen this type of original art before. I paid $75 and didn't think much about it. I planned to research it at a future date. Two years later, I read that Chicago political cartoonist Joseph Parrish would be in a local art gallery would be selling his original World War II-era cartoons satirizing President Franklin D. Roosevelt. I was familiar with those cartoons since my mother had clipped out and saved 10 of them. I met Parrish and purchased one of the cartoons for $225. These days, his other originals are priced at less than that.
Research Pays Off
By 1980, I hadn't added anything new to my cartoon collection and was concentrating on my growing collection of original American illustration art. Then, as fate would have it, I made a major discovery on the last day of an outdoor Fort Lauderdale antique show. One of the dealers had a Frederick Opper pen and ink of a Victorian man proposing to a young woman. When I asked about it the dealer quickly opened a large leather folio, filled with 40 original pen and ink cartoons by 30 different 19th-century cartoonists.
"I've taken this collection all over the country and you're the only person to show any interest," the dealer commented. "Everybody wants the printed cartoons."
It was time for serious research. Since there was no WorthPoint in those days, the only source I discovered was in the library and two volumes of The World Encyclopedia of Cartoons. I noticed that just as with illustrators, cartoonists had their own distinctive style. Some were humorous with almost grotesque caricatures.
As an early collector of original American illustration art, I followed lots offered at Illustration House. Now, I began to see original political cartoons as well. Thanks to my research, I recognized many names. Prices were low and many were not in good condition.
Condition Concerns
The general rule for collecting is that the art or objects be in as good a condition as possible. However, there is an interesting alternative for cartoon collectors, known as "paste overs" indicating the cartoonist had changed his mind. Other cartoons may also have penciled instructions to the editors around the edges of the cartoons.
Since many of the early cartoons were not properly cared for and are brownish with age. When they come to auction prices are really low. If the subject or the cartoonist is important, they are worth buying and professionally "whitened." For advice, ask museum curators about who does their restoration work.
The Golden Age
For political cartoons, just as with comic books, there is a period referred to as the Golden Age. It covers from the Civil War to around 1900. I'm sure there are many who will disagree, pointing out 20th-century greats Bill Mauldin and Pat Oliphant. However, I would place them in the Silver Age.
The early cartoonists weren't on a rush schedule, nor were the printers. The cartoons were for the most part printed weekly. With the advent of photo engraving late 19th century, newspapers began printing cartoons daily. There are many yet to be discovered.
Anne Gilbert is the author of a nationally self-syndicated antiques column "The Antique Detective," the author of nine books on antiques and art, and a professional appraiser specializing in original illustrations and original political cartoons. Her early columns and feature stories are archived in Chicago's Newberry Library section of "Outstanding Pioneer Women Journalists of the Midwest." As an advocate for abused dogs, she has written her first novel, "Mayor of the Dog Park," an e-Kindle book. You can e-mail Anne at Antique2@bellsouth.net.
———————————
WorthPoint—Discover Your Hidden Wealth