Rinker on Collectibles: Holding Forth on My Annual Visit to Seiffen & Nutcrackers

by Harry Rinker (12/31/12).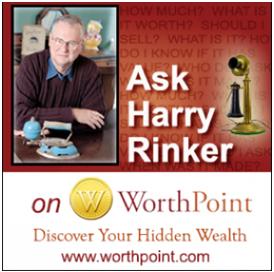 Linda and I made our 2012 annual December visit from the 14th through the 17th to Seiffen, located south of Dresden in the Erzgebirge (or Ore) Mountains in the Free State of Saxony, Germany. We stayed at the Hotel Erbegricht Buntes House (Haupstrasse 94, 09548 Sieffen), our "second" home when visiting the region. Inge and Udo Helmke, my roommate during a year of graduate studies at the University of Delaware, joined Linda and me. Inge collects Erzgebirge figurines and other wooden ornaments, especially those manufactured by Wentz and Kuhn.
Seiffen is located in a steep valley with its main street (Hauptstrasse) running north to south. Since Main Street climbs as it extends northward, walking requires an uphill or downhill trek. While Main Street's slope is gentle, the side hills are not. Although I blame my weight and not my age, it was a great deal easier going up and down the hills seven years ago than it is today.
Seiffen has a dual history—mining and Christmas. The Erzgebirge is a mineral depository. Silver and tin mining began more than 700 years ago. When the wall separating East and West Germany fell in 1989, those living in the area revived the old mining gilds. Today, members of these guilds dress up in historic guild costumes, such as those for charcoal burners, miners and smelters, and participate in cultural festivals and parades. During the four Advent Saturdays, the Erzgebirge mining guilds parade in one of four different towns. The Seiffen parade takes place on the third Saturday in Advent. This was the fourth time that Linda and I were in Sieffen when the parade occurred.
Werner, one of the local carvers, has created the parade members in miniature form. Each year, one of Linda's Christmas gifts to me is another set of parade figures. The miniature parade on the fireplace mantel in our Kentwood, Mich., home now is more than a yard long.
When the mining industry began to fade at the end of the 17th century, the miners turned to the production of wooden toys to supplement their income. Johann Friedrich Hiemann from Seiffen took his toys to the 1699 Christmas market in Nuremberg to sell them. Seiffen toys found favor because of their high quality and low cost. By the 1920s, Seiffen and the surrounding area became principal sources for nutcrackers (nussknacker), pyramids (carousel towers with layers of figures representing the Christmas story or the area's mining heritage), smoking men (räuchermann) and Schwibbogen (a wood arch with candles or lights, often with a fret sawed scene beneath, that is place in a window and lit at night).
In the 1890s, the gap-ring or hoop-turning method was developed for the creation of inexpensive wooden animals. Numerous reifendrehwerk (gap-ring factories) were established. The Werner family in Seiffen continues to produce toys in this fashion, albeit it often is cheaper to buy older rather than new examples.
When the German government imposed a tax on wood toys by weight, the Seiffen toy makers created matchbox toys. A matchbox toy contains a wooden scene depicting an historical or holiday event or a series of miniature toys that could be removed from the matchbox and used for play. Historical examples from the pre-1940 period are highly sought after by German collectors. Again, the tradition continues in Seiffen. One shop offers more than 100 different scenes. My collection includes more than a dozen modern examples as well as a few historic ones.
Udo and Inge had visited Seiffen several times, albeit either in the spring, summer or fall. This was their first visit during the Advent season. In addition to the main factory sales rooms and individual shops that are open throughout the year, Seiffen hosts a Christmas market beginning the first Sunday in Advent and ending four weeks later on the last Sunday in Advent. More than 50 individual stands selling food, drink and Christmas items such as figurines, lace, ornaments, and smoking men are added to the two-mile long main street.
Over the years, Udo, Inge, Linda and I have become acquainted with several of the large manufacturers whose products are exported around the world. We also have befriended several of the small (one to two persons) carvers whose work is sold primarily in Seiffen, although some is available through the Dregano catalog.
The Dregano Cooperative is the principal representative for worldwide sales of Seiffen products. Although many local artisans also sell direct, Dregano was the sole source for worldwide distribution during the Deutsche Demokratische Republik (German Democratic Republic / East German) era.
Since the basement of our Kentwood home houses enough Erzgebirge material to open a small store, and Udo and Inge informed us that their house was running out of space for more, we finished our "necessary" shopping in less than four hours on Saturday prior to the miner's parade. When discussing what to do on Sunday, I recommended visiting the Nutcracker Museum in Neuhausen, about four miles from Seiffen. Linda and I rented a Land Rover when we landed in Munich in case we encountered bad driving conditions, which it so happens we did on our drive north from Munich to Seiffen.
I did a Google "Nutcracker Museum+Neuhausen" search expecting to locate the museum's website. It did not appear. I tried several alternative search patterns with the same results. It took me several minutes realize I need to think in German rather than American. Within seconds of typing in "Nussknackermuseum," the website appeared.
Jürgen Lőschner, a manufacturer of machinery for the furniture industry, founded the Nutcracker Museum in Neuhausen in 1966. His son Uwe manages the museum today. The collection has grown from 166 examples in 1977 to 5,150 in 2011. The museum contains nutcrackers from more than 28 countries, including China, Czechoslovakia, Romania, Russia and the United States. It also focuses on the regional differences in nutcrackers made within the DDR and the Federal Republic of Germany. For example, the typical Erzgebirge nutcracker has a grim look and big angry mouth, initially a social protest against the authoritative figures characterized by the nutcrackers.

The second floor of the Nutcracker Museum in Neuhausen contains more than a dozen cases of "Hobby Nutcrackers," made between 1960 and 1989/1990. At first, Udo and I speculated that competitions were held during that period by the museum with the contest entries becoming part of the permanent collection. As we discussed it further, we noticed that 1989/1990 corresponded to the fall of the Berlin Wall.
We inquired at the front desk about the dates. The answer was a grim reminder of a past quickly being forgotten by younger generations of Germans. On Aug. 12, 1961, the East German socialist government began building a wall separating East and West Berlin, a wall that eventually extended the full length of the East/West German border.
During that time, the East German government controlled production within its boundaries. All nutcrackers, pyramids, Schwibbogen, smoking men and wooden toys produced in Seiffen and the surrounding communities were exported to the West for hard currency. East Germans were prohibited from buying and owning the products they produced. Controls were so strict that East German government representatives weighed the lumber that went to the factories and individual carvers and compared it to the weight of the finished products and the scraps remaining.
Human ingenuity being what it is, carvers used wood obtained from fallen trees in the nearby forests and other sources and created thousands of homemade "hobby" nutcrackers. These one-of-a-kind nutcrackers remained in the families until the wall fell, at which point the Nutcracker Museum obtained examples through purchase and donation.
When collectors buy Dregano-exported Erzgebirge examples made between 1950 and 1990, they need to be reminded about the "second" story these pieces tell—one of control, oppression and the lack of freedom.
The Nutcracker Museum in Neuhausen conducts several annual festivals. While there, Linda and I each built a smoking man from a kit, a lesson in patience, effective time management (what is the next step while waiting for the glue to dry from a previous step) and what appears a simple assembly task is instead complicated.
While the Erzgebirge is not one of the main tourist attractions in Germany, it is a must for collectors. Seiffen, Olbernhau and Marienberg are worth a visit. Take time to drive through the countryside. Many of the individual manufacturers are located in the small towns surrounding these villages.
If you happen to be in Seiffen the third Saturday and Sunday of Advent 2013, stop by the Bunes-Haus and say hello to Linda and me. We will be staying in Room 107. We will gladly share our favorite shopping locations with you.
—————————————
Rinker Enterprises and Harry L. Rinker are on the Internet. Check out Harry's Web site..
You can listen and participate in Harry's antiques-and-collectibles radio call-in show "Whatcha Got?" on Sunday mornings between 8 a.m. and 10 a.m. Eastern Time. It streams live on the Genesis Communications Network.
"Sell, Keep Or Toss? How To Downsize A Home, Settle An Estate, And Appraise Personal Property" (House of Collectibles, an imprint of the Random House Information Group), Harry's latest book, is available at your favorite bookstore and via Harry's Web site.
Harry L. Rinker welcomes questions from readers about collectibles, those mass-produced items from the 20th century. Selected queries will be answered on this site. Harry cannot provide personal answers. Send your questions to: Rinker on Collectibles, 5955 Mill Pond Court SE, Kentwood, MI 49512. You can e-mail your questions to harrylrinker@aol.com. Only e-mails containing a full name and mailing address will be considered. Please indicate that these are questions for WorthPoint.
Copyright © Rinker Enterprises, Inc. 2012
WorthPoint—Discover Your Hidden Wealth