Rinker on Collectibles: A Visit to the National Museum of the American Indian

by Harry Rinker (07/31/12).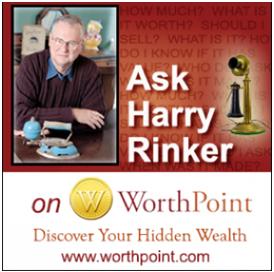 My wife Linda accompanied me to the mid-July meeting of the Citizens' Stamp Advisory Committee in Washington, D.C. We flew in a day early planning to visit one of the Smithsonian Museums. The temperature approached 100 degrees when we arrived at Melrose Hotel, located on Pennsylvania Avenue in Foggy Bottom. "You can go to a museum if you wish," Linda said as she exited the cab. "It is too hot for me." A dutiful husband, I postponed our museum visit until Friday afternoon following the conclusion of the CSAC meeting.
In April 2012, I set a goal of visiting at least one museum in the greater Washington, D.C area each time I attend a CSAC meeting. When I asked Linda which museum she preferred to visit, she chose the National Air and Space Museum. On our way to the Air and Space Museum on Friday afternoon, our cab driver started talking about the National Museum of the American Indian (NMAI). When I turned to look at Linda, her eyes said "why not." We exited the cab at the corner of Fourth Street and Independence Avenue.
The National Museum of the American Indian is not a "traditional" museum, one filled with historical objects arranged in galleries to tell stories. The stories told go far beyond objects. In many cases, objects are secondary and often not involved at all.
The NMAI is a relative newcomer to the National Mall, opening to visitors on Sept. 21, 2004. It was established by an Act of Congress in 1989. The founding collection comprised the Smithsonian's collection and the 800,000 objects that were part of the former Museum of the American Indian/Heye Foundation in New York City. Douglas Cardinal (Blackfoot), Johnpaul Jones (Cherokee/Choctaw) and Ramonia Sakiestewa (Hopi) are among the group of architects, artists, designers and consultants who contributed to design of the Kasota limestone museum building.
The NMAI has a New York location—the George Gustav Heye Center located in the Alexander Hamilton U. S. Custom House on Bowling Green in lower Manhattan. In addition, the NMAI's main storage area, conservation laboratories, repatriation (Indian remains) center, digital images and research facility are located in its Cultural Research Center in Suitland, Maryland.
It is refreshing to see the broad approach taken in respect to the definition of American Indian. The NAMI is not a museum devoted to the Indian tribes who reside in the 50 states. Rather, it focuses on Indians who lived and live in the Western Hemisphere—Canada, the United States, the Hawaiian Islands, Central America and South America.
Linda and I visited the NAMI on the first day of its 2012 Living Earth Festival. After a quick stroll through the Farmers' Market on the Welcome Plaza (although cooler, it was still hot in the city), we entered just as the Palúw Dancers from the Mariana Islands were performing in Potomac Atrium. During our visit, we also saw performances by the Bear Dancers of the Southern Ute Indian tribe and the Hawaiian Hula by the Kūhai Hālau O Kawaikapuokalani Pā Ōlapa Kāhiko. We saw Feather Dancers from Confederated Tribes of Siletz Indians from Oregon getting ready to perform but left before they went on stage.
The NMAI's mission statement involves a commitment "to advancing knowledge and understanding of the Native cultures of the Western Hemisphere—past, present, and future—through partnership with Native people and others. The museum works to support the continuance of culture, traditional values, and transitions in contemporary Native life." Given this, I question if "museum" is the correct term for the NMAI. My impression is that the NMAI is a cultural center rather than a museum.
The four permanent exhibits reflect this cultural center theme: (1) Our University which presents Native beliefs; (2) Our People which centers on Native history; (3) Our Lives which focuses on contemporary Native life; and (4) Return to a Native Place, which highlights the Native peoples of the Chesapeake region. The difficulty rests with the enormity of the subject the museum is trying to cover. The exhibits have a shotgun feel—a snippet here and a snippet there with little to no glue holding them together.
I had great trouble following the exhibit flow and understanding exactly what message I was to take away, other than a Native American is not one but many and that more was lost than has survived. It was hard to determine the correct flow pattern in the permanent galleries. Galleries do not seem to build upon each other. There was so much signage in some displays it often overwhelmed the photographs and objects. I had difficulty understanding some of the artifact groupings.
The arrowhead display appeared to have more to do with aesthetics than it did with a meaningful understanding of the different arrowhead types and how they were used and evolved. The wall of guns in the Our People exhibit was a wall of guns. Some belonged to specific individuals. Others were "type" weapons. None was more important than any other. It is not a good sign when a museum visitor asks, "What does it mean?" A museum's displays are supposed to explain this.

The number of contemporary artifacts in the exhibit left me with the impression that one of NMAI's primary goals was to promote contemporary American Indian crafts. I am used to museums' displays of objects that have stood the test of time and/or are icons of the time period they represent. I am not suggesting the contemporary craft pieces were unappealing or lacked aesthetics. Some were beautiful. Others appeared to be included because of the hours of labor involved as opposed to artistic merit or historic nature.
The W. Richard West Jr. Contemporary Arts Gallery housed "A Song for the Horse Nation," which had previously been on exhibit at the George Gustav Heye Center in New York from November 2009 to July 2011. It opened at NMAI on Oct. 29, 2011 and will continue until Jan. 7, 2013. Although purporting to tell the story of the horse's influence on American Indian tribes, the artifacts were heavily weighted to the northern Plains Indians, especially the Lakota. This exhibit was object focused. Hence, I felt comfortable and enjoyed "A Song for the Horse Nation" more than I did NMAI's other exhibits.
I love food. Nothing pleases me more than when I order a dish from a menu expecting it to taste one way, discovering it tastes entirely different, and the unexpected taste is wonderful. I expected the National Museum of the American Indian to document regional Indian cultures using historic chronology and artifacts. I wanted to understand how the tribes originated, reached periods of greatness and evolved into the nations they are today. The NMAI did not meet my expectations. Its different approach did not leave a satisfying taste in my mouth or mind. I left feeling that I had not increased my understanding of the "American Indian" or artifact knowledge.
A Pennsylvania German can eat at the same restaurant for 30 years, never having a bad meal. If the food is bad on his next visit, he never goes back. The Pennsylvania Germans are tough; and, I am Pennsylvania German.
I am shaking my head as I write this, knowing that I should go back and give the NMAI another try. Did I have an off day? Did I give the museum enough time? When NMAI was not what I expected, did I close my mind to what it was?
I failed to follow a basic principal before visiting an antiques and collectibles auction, flea market, mall, shop or show for the first time. Do my homework. Had I done my homework, I would have been better prepared. I spent more than half an hour on the website of the National Postal Museum before visiting it. I took the virtual tour, something I found extremely helpful. I explored the NMAI website after my visit. I read the one-page explanations of the permanent and changing exhibits. They did not shed further insight into what I saw.
Now that I am a member of CSAC, I find myself looking at artifacts with a new purpose—can I find six to 12 related objects that would make a great stamp series. The NMAI had a wall exhibit of how American Indians portrayed animals in three-dimensional art. I see potential.
Finally, I would like to hear from "Rinker on Collectibles" readers who have visited the NAMI. E-mail your impressions to harrylrinker@aol.com. Thanks.
—————————————
Rinker Enterprises and Harry L. Rinker are on the Internet. Check out Harry's Web site..
You can listen and participate in Harry's antiques-and-collectibles radio call-in show "Whatcha Got?" on Sunday mornings between 8 a.m. and 10 a.m. Eastern Time. It streams live on the Genesis Communications Network.
"Sell, Keep Or Toss? How To Downsize A Home, Settle An Estate, And Appraise Personal Property" (House of Collectibles, an imprint of the Random House Information Group), Harry's latest book, is available at your favorite bookstore and via Harry's Web site.
Harry L. Rinker welcomes questions from readers about collectibles, those mass-produced items from the 20th century. Selected queries will be answered on this site. Harry cannot provide personal answers. Send your questions to: Rinker on Collectibles, 5955 Mill Pond Court SE, Kentwood, MI 49512. You can e-mail your questions to harrylrinker@aol.com. Only e-mails containing a full name and mailing address will be considered. Please indicate that these are questions for WorthPoint.
Copyright © Rinker Enterprises, Inc. 2012
WorthPoint—Discover Your Hidden Wealth