Rinker on Collectibles: What Happened to '$300 and a Closet' Part 1

by Harry Rinker (11/30/12).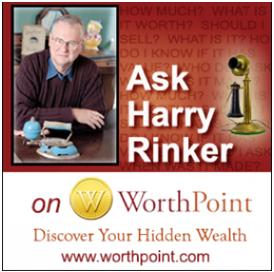 For 22 years, starting in November 1987 and ending in November 2008, I bought toys and stashed them away in a closet. My initial goal was to do this for 30 years. In the 31st year, I planned to take the first year's toys out of the closet and compare their initial cost with their current value in the collectibles market, repeating the process each year until the project concluded in 2046, at which point, assuming I am alive, I will be 105 year old.
The closet project's goals were: (1) to see how well I was able to predict what future generations would collect; (2) to learn if I would have been better off financially putting my funds into a financial instrument rather than tangible goods; and (3) to force me to interact with a future collecting generation at least once a year. The Closet Project began with an annual budget of $200, which I increased to $250 in 1992 and $300 in 2006.
In November 2009, I made several toy buying trips to acquire the toys I would feature in that year's Closet column. Each time, I returned home empty handed. While there were plenty of toys to buy, there were none that I chose to buy. The project became work, not fun. Adhering to my conviction that when something is no longer fun, it is time to give it up, I made a decision to take a year's break and not write the 2009 column.
During my visits to malls and Big Box stores in 2010, I visited the toy sections in hopes of rekindling my enthusiasm for the Closet Project. I failed. I reached the conclusion that abandoning the project made the most sense.
Not wishing to mislead readers, the balance of this column is not about my 2012 visits to toys stores, which I did, and a revival of the Closet Project. Instead, it is a look back at what caused me to abandon the project, why my decision was correct, and the fate of those 22 years' worth of toys in the closet.
[Author's Aside #1: There is no correlation between the abandonment of my Closet Project and the great malaise that occurred as part of the 2008-09 Great Recession. I had put aside the funds in 2009 and 2010 to buy the toys. I simply was not enticed to part with my money.]
Much of the fun of shopping for toys between 1987 and 2008 was bargain hunting. Half or more of the toys I added to my closet each year were toys from previous holiday seasons. Toys 'R' Us, K•B Toys and Big Box stores started discounting unsold toys from their previous year's inventory in September and October. Discounted prices began at half the original list price and went down from there.
Signs of trouble appeared in 2006 and 2007. The number of discounted toys steadily diminished. Stores sold their excessive inventory shortly after the New Year began to large eBay sellers and discount stores. They also reduced inventory, far more willing to run out of merchandise than to make a popular toy available throughout the full holiday season.
The growing influence of the Big Box stores was another factor. I preferred spending my money in a toy store rather than the toy section in a Big Box store. While a toy aisle is a toy aisle, a toy aisle is more personal in a toy store than a Big Box store where one has to walk half the length or more of the store to find the toy section. Also, the toy selection in Big Box stores lacks the variety found in a large toy store.
Lionel Kiddie City was my favorite toy store chain. According to Wikipedia, "Lionel Kiddie City was … under the ownership of Lionel Corp. By the early 1980s, Lionel operated more than 150 stores, under the name Toy City, Lionel Kiddie City, Lionel Playworld, Lionel Toy Warehouse and Lionel Toy Town. It was the second-largest toy store chain in the United States." After filing for bankruptcy in February 1982, it emerged as a 55-store chain in September 1985. By 1991, Lionel Kiddie City had grown to 100 stores. Trouble began anew in June 1991, with the chain closing its doors for good on June 2, 1993.
[Author's Aside #2: "Do the math" is one of my favorite phrases. Sometimes the math is a grim reminder of how much time has actually passed as opposed to what I think I remember. Next summer marks the 20 anniversary of the demise of Lionel Kiddie City. It seems like yesterday that I shopped in the Lionel Kiddie City located on MacArthur Road in Allentown, Pa.]
With the demise of Lionel Kiddie City, I switched loyalty to K•B Toys. The Kaufman Brothers founded Kay Bee Toys, the first parent company, in 1922. At its peak, K•B Toys had 605 stores in 44 states. Purchased in 1996 by Consolidated Stores, K•B Toys experienced two bankruptcies in the early first decade of the 21st century. In September 2009, Toys 'R' Us purchased the remaining K•B Toys inventory.
I have never equated the closing of K•B Toys with the decline of my enthusiasm for the Closet Project. I need to reconsider this. I bought up to half the toys in my closet between 2000 and 2006 from K•B Toys. It had to play a role.
Although I tracked contemporary toy prices throughout the year, I took pride in making more than 90 percent of my purchases for the Closet Project in two to three shopping trips in mid-November. One year, I waited until Black Friday to shop. I learned my lesson. In the later years of the column, I would pick up bargains in the summer and early fall to use in the Closet column. However, once I started shopping, I had no problems buying toys whose cost usually exceeded my budget. Hence, the Closet Project includes dozens of toys that never made an appearance in the actual columns.

In the first decade of the 21st century, I was faced with the problem of how to deal with "exclusives," a variation of a brand name toy that was only sold in one store or store chain. FAO Schwarz was a pioneer in this concept. By 2000, Walmart, Target, other Big Box stores and Toys 'R' Us joined the parade. At first, I resisted the temptation to add exclusives to the closet. My supposition was that since only a limited number of children received them, their long-term collectability based upon memory and play was questionable. Once they were offered for sale on the stores' Internet sites, this concern became moot.
The Closet Project also corresponded to toy manufacturers, led by Mattel—but soon joined by Hasbro and others—introducing collectible toys for the adult collector. The Holiday Barbie series is a classic example. While it is possible that some children were allowed to take the dolls out of the box and play with them, the majority were put aside for investment purposes or offered for sale on the internet for speculative gain.
As I look back at the Closet's contents, I reluctantly admit I was one of the many victims who bought into the "investment" argument. I am loath to admit that the Closet contains an example of Lingerie Barbie.
It also contains other collectibles that are more adult than child focused. The NASCAR telephone is an example. There were times when I was more focused on long-term collectible value than on long-term "toy" collectible value.
Realizing that some readers may not be familiar with my Closet column, I have asked Dana Morykan, my friend and proofreader for "Rinker on Collectibles," to post several back Closet columns on my website. Click on "Harry's recent columns" to read them.
While not my initial intent, it is evident that a second column is needed to cover all the factors resulting in my decision to end the Closet Project. The next column will explore the roles played by the internet, lack of licensed toys, rising toy prices, one-generational product, digital toys, and, of course, what I am planning to do with the toys in the Closet.
—————————————
Rinker Enterprises and Harry L. Rinker are on the Internet. Check out Harry's Web site..
You can listen and participate in Harry's antiques-and-collectibles radio call-in show "Whatcha Got?" on Sunday mornings between 8 a.m. and 10 a.m. Eastern Time. It streams live on the Genesis Communications Network.
"Sell, Keep Or Toss? How To Downsize A Home, Settle An Estate, And Appraise Personal Property" (House of Collectibles, an imprint of the Random House Information Group), Harry's latest book, is available at your favorite bookstore and via Harry's Web site.
Harry L. Rinker welcomes questions from readers about collectibles, those mass-produced items from the 20th century. Selected queries will be answered on this site. Harry cannot provide personal answers. Send your questions to: Rinker on Collectibles, 5955 Mill Pond Court SE, Kentwood, MI 49512. You can e-mail your questions to harrylrinker@aol.com. Only e-mails containing a full name and mailing address will be considered. Please indicate that these are questions for WorthPoint.
Copyright © Rinker Enterprises, Inc. 2012
WorthPoint—Discover Your Hidden Wealth