Rinker on Collectibles: What Happened to '$300 and a Closet' Part II

by Harry Rinker (12/18/12).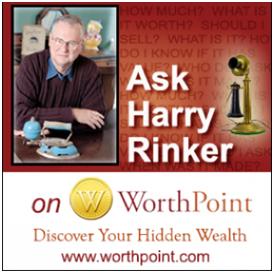 Since some "Rinker on Collectibles" readers may not be familiar with my Closet Project columns, Dana Morykan, my friend and proofreader for "Rinker on Collectibles," posted the Closet Project columns from 1998 until the project's end in 2008 in the "Harry's recent columns" link on my website under the Christmas Bonus heading. Enjoy.
Part I of this column explained the Closet Project concept and began exploring why I discounted it and made a recent decision to not revive it. It focused on the decline of bargain prices for toys from previous Christmas seasons, the growing dominance of the toy aisles in Big Box stores over those of the toy chains and independent toy stores, and the impact of exclusives. This concluding column focuses on the roles played by the Internet, decline in the number of licensed toys, rising toy prices, one-generational product, digital toys and what I am planning to do with the toys in the Closet.
Author Aside #1: While the focus in these two columns is on toys, several of the points raised have universal application within the antiques and collectibles field. The applications will be obvious to regular readers of my column.
I shop occasionally on the Internet, primarily for books, airline tickets and specialty products. I still buy my clothes over the telephone, utilizing mail-order catalogs or at a local store. When I want to buy toys, I usually go to Toys R Us.
I included Internet shopping as an option when purchasing the toys for inclusion in the 2007 and 2008 Closet project columns. I had two hopes: (1) the competitiveness of online merchandising would result in cheaper prices and (2) toys that I had difficulty finding at Toys R Us or a Big Box store would still be available online. While both proved true, the amount of time it took to comparison shop and the addition of shipping costs, when I could not avoid them, did not justify the time and effort.
When I first started buying toys for the Closet Project, I visited three or more toy stores, identified the toys that excited me, made note of the prices, reviewed my notes when I returned home, and made one return trip to acquire the toys I selected. When I found bargain toys too good to pass, I bought them immediately. In the final years of the project, I collected toy mail order catalogs and newspaper inserts three weeks prior to shopping, studied them, and created a checklist. If I was able to acquire half the toys on the list, I was happy.
Internet shopping is time consuming. Locating toys on an individual search basis required 15 to 20 minutes. One year, I spent an entire day assembling a list. If I wanted the best prices, I had to purchase from multiple websites. I quickly discovered that not everything I wanted to purchase was available from a single website, for example Amazon.com. The checkout list indicated merchandise would be sent from multiple suppliers, which made it difficult to purchase enough material from one source to obtain free shipping.
Author's Aside #2: This year Grandma shopped for the grandchildren's Christmas presents online. While she received free shipping on most orders, she had the purchases sent to our home in Michigan. Grandma wanted to gift wrap the presents before sending them to the grandchildren's parents. As a result, the United States Postal Service double-dipped. All pleas to have the presents sent directly to the parents and have them wrap them on our behalf went unheeded. In one case, it cost more to ship the present than Grandma paid for it. "Free Shipping" is not always the bargain it appears.
Finally, I have problems buying any toy online. I want to see a toy before I buy it. I want to hold it in my hand so that I can inspect its quality and packaging. I have learned from bitter experience that pictures lie.
Throughout the 20th century and into the first years of the 21st century, licensed toy product contributed heavily to the collectability of toys. The licensing failure of the second series of Star Wars movies caused merchandisers to reconsider their emphasis placed on licensed product. By 2005, a major reduction in the amount of licensed product occurred. Shorter production runs, reduced sale periods and failure to restock sold out product contributed to the problem. Television product licensing is a shadow of its former self. Movie licensing is blockbuster-focused with licensees more willing to wait until a movie's blockbuster status is confirmed rather than take a chance on a new franchise.
Comic hero toys are an exception. Again, they appear and disappear quickly from store shelves. Batman, Spiderman and Superman are multi-generational characters. Many DC and Marvel characters have enjoyed brief revivals thanks to the Super Hero movie craze. I used "craze" rather than "revival" or "renaissance" because I am not convinced this is a multi-generational phenomenon.
Prices increase over time. Inflation is inescapable. It is not fair to expect a Matchbox vehicle to sell for the same price in 2012 as it did in 1987. I am a realist.
However, after writing each year's column, I divided the total cost of the toys I bought by the number of toys to establish a unit price. During the first 15 years, the unit price increased less than five percent each year. In the latter years, the increase often exceeded 10 percent.
When the average asking price for "hot" toys exceeded $20, I bought with greater reluctance than previously. When the number reached $45, the fun of buying toys disappeared. In the final years of the Closet Project, I added fewer and fewer toys to the closet.
Author's Aside #3: I flew to Charlotte to attend my grandson Ian's 6th birthday party, held at a Lego store in a large shopping center. There I saw kids' toys price at $75 and more. The most expensive exceeded $150. Who in their right mind would spend that kind of money on a toy the child is unlikely to play with for more than a year or two?]

Historically, toys, especially licensed toys, had a multi-generational run. Today, toys are one-generational if lucky. More likely, they have a play-life ranging from a few weeks to a few months. At the heart of this is the question: how long does something have to be played with or used to become a desired adult collectible and antique? One year is not enough. A decade may not be enough. Few memories are instantaneous. Most are developed over an extended period of time.
Like car manufacturers, toy makers have not hesitated to add digital age technology to toys. I was thrilled that my American Flyer steam engine puffed smoke. Today, toy train engines contain electronic chips that produce dozens of "realistic" train sounds. Of course, each digital add-on increases the cost of the toy. I cannot blame toymakers for adopting the automobile makers' tactics—the more gismos added to the standard package, the higher the final selling price. I do not need a GPS. I know how to read a map, have a good sense of direction, and am not afraid to e-mail or call to ask for directions.
The Closet Project toys are housed at The School (the former Vera Cruz Elementary School) in Vera Cruz (Emmaus), Pa. Their residence there is measured in months. I have resolved that all my remaining material at The School will be gone by Spring 2013.
I offered to donate the Closet Project toys to the Strong Museum of Play in Rochester, N.Y. After some initial conversations, nothing more occurred. I made a similar offer to the Smithsonian's Cooper Hewitt. There was nothing but silence after an initial overture.
The Closet Project toys represent a unique insight into the 1990s and 2000s toy markets. Ideally, I would like to sell or donate the collection to someone who would keep it intact. Realistically, the solution appears to be to send it to auction and break it apart.
There is another option, one proposed by my 7-year-old granddaughter Sofia. "Give the toys to Marcelo and me, Grandpa" she said. I have her request under advisement. After all, for whom are toys made and for what purpose?
—————————————
Rinker Enterprises and Harry L. Rinker are on the Internet. Check out Harry's Web site..
You can listen and participate in Harry's antiques-and-collectibles radio call-in show "Whatcha Got?" on Sunday mornings between 8 a.m. and 10 a.m. Eastern Time. It streams live on the Genesis Communications Network.
"Sell, Keep Or Toss? How To Downsize A Home, Settle An Estate, And Appraise Personal Property" (House of Collectibles, an imprint of the Random House Information Group), Harry's latest book, is available at your favorite bookstore and via Harry's Web site.
Harry L. Rinker welcomes questions from readers about collectibles, those mass-produced items from the 20th century. Selected queries will be answered on this site. Harry cannot provide personal answers. Send your questions to: Rinker on Collectibles, 5955 Mill Pond Court SE, Kentwood, MI 49512. You can e-mail your questions to harrylrinker@aol.com. Only e-mails containing a full name and mailing address will be considered. Please indicate that these are questions for WorthPoint.
Copyright © Rinker Enterprises, Inc. 2012
WorthPoint—Discover Your Hidden Wealth