Tips on Starting an Antiques and Collectibles Business in 2010 – Part I
Historically, when the economy turned sour, the antiques and collectibles business experienced an influx of new dealers based on the premise that all one needed to enter the business was a car trunk and a bunch of old junk. This did not happen during the 2008-2009 Great Recession. Dealer count at flea markets, malls, shops and shows continues to decline as older dealers retire or journey to antique heaven. Few younger dealers are enamored by the lure of the "live" sale venues.
Read: Tips on Starting an Antiques and Collectibles Business in 2010 – Part II
While the Internet has challenged the traditional sale venues for supremacy, it has not replaced them. Flea markets, malls, shops and shows have not only survived, they are better. Many questionable dealers disappeared. The quality of the merchandise has improved in most cases. Crowds are stable or growing. Dealers have adjusted their offerings, giving customers what they want at prices they are willing to pay.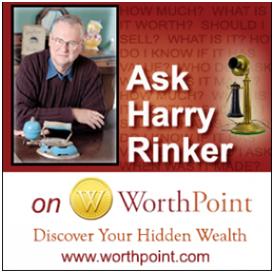 The flood of established dealers to the Internet is over. Further, the number of new Internet antiques and collectible sellers peaked in the mid- to late 1990s. The Internet is no longer the panacea for individuals seeking a quick entry into the antiques and collectibles marketplace. Internet sellers have discovered it takes as much or more work to sell on the Internet as it does in the field.
I received an e-mail from Tony Choo, a 34-year-old Korean-American, asking my advice about becoming an antiques dealer. "I was laid off from my work last year and was searching for a business to start on my own. My mom loves antiques and that is how I first was introduced to the industry. Currently, there are lots of 'online shopping malls' that send collectibles overseas, especially to Korea. They make very good money. But since I am new to the industry, I know that I need to study hard and get as much good advice as possible. I am ready to put all my efforts and dedication to this business even if it is not the right choice I made."
The easiest advice is: "Do not do it." The success rate for individuals entering the antiques and collectibles business is extremely low. Surviving beyond three years is considered a sign of success. Most individuals are gone within a year to 18 months.
If success is measured in terms of generating enough income to pay the owner a regular monthly salary that includes benefits, the survival rate is less than five percent, possibly as low as one percent. The antiques and collectibles business is and always has been a part-time business. Even successful dealers have a second income source, whether it is a spouse/partner or another job.
Assuming Tony is an optimist and not deterred by the above warning, what advice should I give him? The existing how-to books about establishing an antiques and collectibles business are five years old or older. All were written before the Great Recession, which has changed the antiques and collectibles landscape. Advice on becoming a dealer in 2010 differs from advice in 2000, if for no other reason than the effects of the 2008-2009 Great Recession will linger, perhaps for another decade.
The first decision is determining the type of antiques/collectibles dealer one wants to become. Choices are: (1) traditional antiques dealer (a person specializing in objects made prior to 1945, or 1963 if you accept a progressive definition of the term); (2) collectibles dealer (objects from the 1960s through the 1980s); (3) a decorator dealer (a person who supplies objects that complement a current decorating craze); or (4) a picker (a person who supplies merchandise to established dealers, often with the goal of eventually becoming an established dealer). This impacts the sales venues in which one participates.
The 21st century is an age of specialization. It is no longer possible to be a generalist thanks to the breadth (tens of thousands of collecting categories) and breath (international marketplace) of the antiques and collectibles marketplace. I jokingly bill myself as the "Last of the Great Generalists," a person who knows a little about almost everything in the marketplace. It is a questionable claim. As much as I try, it is becoming more and more difficult to track the overwhelming number of new collecting categories.
[Author's Aside: What do you know about Pinkalicious?]
Specializing is tricky. Think Goldilocks and the Three Bears—not too hot, not too cold, just right. In this instance, it is not too big but not too small. The critical issue is the size of the customer base. A specialized dealer needs to maintain a customer base of between 100 and 125 regular customers, defined as individuals who buy from the dealer once or more a year. While few antiques and collectibles dealers approach the business from this perspective, it is the key to survival in the second decade of the 21st century.
In order to create a customer base of 100-plus regular buyers, a dealer must specialize in multiple sub-categories. The minimum number is five, the maximum is 10. Think of each specialization as a profit center. Multiple profit centers cover the probability that some will be strong when others are weak. The specialized profit centers should relate to each other. For example, the same basic type of ware such as ceramics, glass or furniture. Other possible subdivisions include categories with a time period (late 19th century, 1960s-1970s), forms (bowls, vases), patterns or design style (Art Deco, Modernism).

When researching specialties, a prospective dealer needs to focus on: (1) size of customer base, (2) location, (3) methods of reaching customer base, (4) longevity and (5) personal passion. Research is critical. Not devoting time to adequate research is one of the biggest mistakes prospective dealers make. They are by nature optimistic and enthusiastic, a good trait. However, they also need to be grounded.
Prospective dealers always overestimate market size. Antiques and collectibles specialized markets are small, often less than 250 customers. Miscalculation results from looking at the broader collecting category rather than the specialized subdivision within it. Reliable antiques and collectibles market statistics do not exist. Everything is a guesstimate. It pays to guess conservatively.
While we live in a global economy, thanks in part to the Internet, the antiques and collectibles market divides into multiple markets. International, national, regional and local is one division. Collector, decorator, nostalgia and reuse is another. One object can serve multiple markets. Nothing in the antiques and collectibles trade is black and white.
Traditional sale venues include auction (yes, dealers do occasionally send merchandise they acquire to auction), flea market, mall, shop and show. Direct sale, also a traditional sale venue, is underutilized and often ignored. While many old-time dealers continue to avoid the Internet as a viable sales tool, prospective new dealers cannot. The Internet must be a vital part of any business plan. The minimum requirement is e-mail and the creation of a personal Internet location. Although the latter can be achieved by opening a storefront in an Internet mall site, a personal URL site also must be considered.
The 21st century antiques and collectibles market is trendy. There are no guarantees that a specialized collecting category has an indefinite life. The life of some specialized categories is now measured in years rather than decades. Forget centuries. This is another argument for multiple profit centers. In today's antiques and collectibles market, it makes more sense to replace a failing specialized collecting category than assuming it will stabilize and revive.
Tony is correct in his assumption that being an antiques/collectibles dealer involves dedication and a great deal of hard work. Success depends heavily on person to person contact. In the 21st century, much of this contact is via phone or e-mail rather than face to face. If a dealer has passion only for the objects he is selling and not for customer contact and loyalty, he will fail.
Think before you act is a cliché but good advice. Future "Rinker on Collectibles" columns will focus on establishing a business plan, how to buy for resale, level of merchandise, and customer service.
—————————————
Rinker Enterprises and Harry L. Rinker are on the Internet. Check out his Web site.
You can listen and participate in Harry's antiques-and-collectibles radio call-in show "Whatcha Got?" on Sunday mornings between 8 a.m. and 10 a.m. Eastern Time. It streams live on the Genesis Communications Network.
"Sell, Keep Or Toss? How To Downsize A Home, Settle An Estate, And Appraise Personal Property" (House of Collectibles, an imprint of the Random House Information Group), Harry's latest book, is available at your favorite bookstore and via Harry's Web site: http://www.harryrinker.com.
Harry L. Rinker welcomes questions from readers about collectibles, those mass-produced items from the 20th century. Selected queries will be answered on this site. Harry cannot provide personal answers. You can e-mail your questions to harrylrinker@aol.com. Only e-mails containing a full name and mailing address will be considered. Please indicate that these are questions for WorthPoint.
Copyright © Rinker Enterprises, Inc. 2010
WorthPoint—Discover Your Hidden Wealth
Join WorthPoint on Twitter and Facebook.