A Win for the Good Guys—Tracking Down an Internet Scam Artist

by David Pike (09/10/12).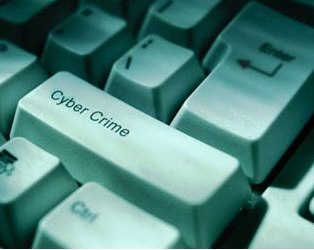 The Internet offers a wealth of opportunity to expand your reach as a seller of antiques. It also offers a perfect storm of ingredients for buyers looking to separate you from those antiques for less than you want.
Late last year I stumbled into just such a person. He is from Poland. He ordered a Japanese mask from me online and used an e-mail address that was connected to a university in England. The approved Internet payment service address was for a University in Germany. This didn't seem unusual to me, as I am based in Japan and 95 percent my sales come from outside Japan and of those 50 percent or more are from Europe. I did some checking on the buyer's name and found someone with the same name who works as an investment banker in the same city in Germany, so I felt comfortable sending the item out, insured, with the ability to track the shipment.
I received an e-mail 43 days later from the buyer saying the item hadn't been delivered and what did I want to do about it. He was asking me to hurry with my answer since, there were only two days left to file a claim with the payment service. After a few e-mails back and forth, with the buyer getting ruder with each missive, I refunded his money. My policy is to keep stress levels down to a manageable level and one of the ways I do that is to keep a "don't sell to" list. I added this person's name to the list and moved on. I did bother to do a little more checking on the buyer's account, though, and found about five sellers that were marked as his favorites. I contacted them to let them know I had had a bad time with the buyer and so please be warned in case it was a serial scam. In response, I received notes from three of them saying they, too, had had the same thing happen and in all cases had refunded the money like me. I also got a stern warning from the site administration that I was treading on thin ice and could be suspended for telling other sellers to be on guard about a buyer.
I then knew something was up, so wrote a long blog post about the buyer and left it at that. Some two months later I got a comment on my blog from a seller who uses a large Internet-based auction site. He had had the same thing happen from the same person on three different sales and had done some checking on the buyer and run across my blog post. He did some further checking and found the buyer had done the same thing with more than 10 other sellers on the auction site.
This seller had lost more monetarily in his sales than I had, and also took deep offense that this buyer had this scheme going on wherein a relatively small purchase would be made, he would claim non-delivery and demand a refund. Most sellers for items under a certain amount won't bother fighting it. The auction site I dealt with this person through and Internet payment service were either very unresponsive or threatening toward the sellers in the case of this buyer.
"The buyer was arrested recently by the London city police and has been kicked out of his university."
This second seller took matters into his own hands and spent some time doing detective work. I was very impressed with his ability to tease information out of the Internet on this buyer. I think a lot of people get lazy when they have perfected a scheme, and so had this particular buyer. He had forgotten to make private some angles of both his Facebook and MySpace pages, which led the second seller to discover his actual identity and address, which also enable him to contact the universities the buyer was attending. This, and some more detective work, led us both to find a video on YouTube where the buyer was actually wearing the white face makeup he had stolen from the second seller and a mask he had stolen from a different seller on the large auction site.
The buyer was arrested recently by the London city police and has been kicked out of his university.
The Internet offers a large market for sellers, but it also affords a kind of anonymity a few bad apples can put to their use. Luckily, there are steps you take to protect your business. If you suspect someone is trying to steal from you I suggest the following:
• Look at their account if you are on a site that offers such features. Put into your own "Favorites" the items they have "favorite." This will help in case the person makes private or deletes the sellers they have pulled the scam on. In the case of the buyer I dealt with, he did in fact make private his "Favorites," but I had already bookmarked them, so was able to contact those sellers individually, even though they had been deleted from the account;
• You can find a lot through doing searches on the person's name. Also, search the suffix of their e-mail addresses. In the case of this buyer, a university e-mail address was used, which enabled me to find out they attended that specific university in London. The mailing address was also for a university in Germany. The second buyer that was instrumental in getting the bad guy arrested used Google Street View to see that the buyer had had the package mailed to a dormitory room;
• Take screen shots of any evidence you find. In the case of this buyer, he blocked from view his Facebook sites once he became suspicious that he had been discovered. It was too late, as screen shots of the person wearing the stolen goods had already been saved. These were later forwarded to the London police and were used as evidence in his arrest.
• Be creative in searching for information. This buyer was found after the second seller searched for the university and then searched those people closest to the image he had constructed of the buyer. This led him to a couple of people that had "friends" with the same name as the buyer. Through this method, he was able to take screen shots of the buyer's account and to find out he had attended a rave in Germany. This lead to the discovery of the video. Ten tedious minutes spent viewing the video led to the five-second spot where our friend appeared in all his glory wearing the stolen goods.
• It is important to remember that most sites people use to sell on the Internet will side with the buyer in a dispute. You, as a seller, must be aware that you are responsible for the package getting to the buyer, full stop. No excuses will help you if someone claims non delivery.
• The same goes with insuring a package. If the buyer refuses to file a claim, you will be responsible for refunding the purchase price, including shipping.
David Pike is a Worthologist who specializes in items from Japan, including porcelain.
——————————
WorthPoint—Discover Your Hidden Wealth