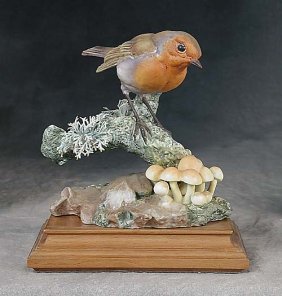 Ask a Worthologist: Mom's 'Untouchable' Bird Figurine
[caption id="attachment_2512488" align="alignright" width="282"] "Robin in the Autumn Woods" was designed for Royal Worcester by Dorothy Susan Doughty.[/caption] Darren H. inherited a bird figurine from his mother. He thinks it might have been a wedding gift 
but was never told where it came from or how much was paid for it. His inquiry 
was forwarded on to me...
Read More