William Seippel, Chief Executive Officer & Chairman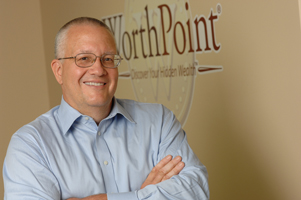 Will is the perfect example of someone who has turned a passion into a career. He's been an avid collector since childhood, beginning with baseball cards and continuing into adulthood with Kentucky Long Rifles. Will combined this passion for collecting with his multi-faceted background in business to establish WorthPoint®, the leading online resource for collectors, in 2007.
Will has more than 25 years of financial and operational experience, serving as CFO of MIVA; VP and CFO for Airgate PCS; CFO and COO for Digital Commerce Corporation; CFO for Global Telesystems Groups and CFO for Landmark Graphics Corporation. During his career, he has negotiated more than 20 acquisitions and played a leading role in structuring complex transactions that raised $5 billion in capital. Two of those ventures received the prestigious Institutional Investor Deal of the Year Award.
Will has also served as a consultant to various boards of directors on mergers and acquisitions as well as strategic business and financial planning. He has a bachelor's of science from George Mason University, where he serves as chairman of the advisory board for the School of Management, and a master's in business administration from American University.
Will continues to collect baseball cards and Kentucky Long Rifles, in addition to Lionel Trains and Colt 45s.
---
William N. McAtee, Chief Financial Officer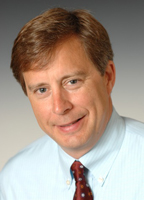 Neal has been immersed in the financial world for 25 years. Before joining WorthPoint, he served as portfolio manager at Reliant Investment Management, LLC. Earlier in his career, he was a founder and managing member of Red Rock Partners, LLC, as well as GP and investment manager for Red Rock Fund, LP. Neal was a managing director at Morgan Keegan, working as an equity analyst, when he was recognized five times as a Wall Street Journal All-Star Analyst for his stock-picking ability.
Neal earned a bachelor's in mathematics and economics from Rhodes College and a master's in business administration with a concentration in finance and accounting from the Owen Graduate School of Management at Vanderbilt University. He has held the Chartered Financial Analyst professional designation from the CFA Institute since 1992.
Neal collects neckties.
---