WorthPoint Founder & CEO Will Seippel on 'Net Profits' Radio Show Saturday, Oct. 22.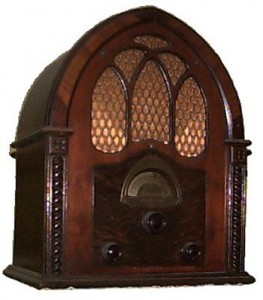 WorthPoint founder and CEO Will Seippel will be a guest on the radio show "Net Profits" on WXNT 1430 AM in Indianapolis from 9-10 a.m. EDT on Saturday, Oct. 22. While the show airs in the Indianapolis area, you can stream it live through the station's website or listen to it via "Net Profits'" podcast.
"Net Profits," which focuses on maximizing net profits when buying and selling online, reaches 10,000 to 12,000 listeners in and around Indianapolis.
Rich Redstone, the host, provides useful tips and information about the art of buying and selling online, including the correct and most efficient ways to buy and sell on the internet (eBay & Craigslist) and maximizing profits. Redstone usually has industry guests on the show, and on Saturday, he will ask Seippel about how he became involved in the Internet industry, why he established WorthPoint , what he collects and how WorthPoint and sister company GoAntiques can help listeners monetize their collectibles. Redstone also owns SellMeYourCollectibles.com.
"Net Profits" is a call-in show, so this is a fantastic opportunity to call and ask Will about antiques, collecting and how you can use WorthPoint to your advantage. Call in live to the radio show at 317.228.1430 or toll free at 866.440.1430.
———————————
WorthPoint—Discover Your Hidden Wealth